Lead Pastor – Glad Tidings Community Church
Community: Blenheim, ON
Position Hiring: Lead Pastor
JOB DESCRIPTION HIGHLIGHTS
Glad Tidings Community Church is seeking:
A leader with experience in a small-town church setting. Primary responsibilities include preaching, teaching, leadership, pastoral care and administration.  The candidate must be able to oversee a multigenerational church with the various ministries within and facilitate opportunities where the congregation can deepen their individual relationship with Christ, discover their gifts and be equipped to use these gifts to show others Jesus. The successful candidate must have a demonstrated ability to balance workload and family life, be able to establish and maintain boundaries where necessary, and delegate where needed.
LEADERSHIP EXPECTATIONS
Education: Bible College Graduate
Credentials: Active PAOC credentials
Ministry Experience: Lead Pastor experience preferred and ability to work with all ages.
Our Story
In 1935 Services began in a vacant room above Gordon's grocery store on main street. (Began with four faithful couples)
In 1937 Property was purchased on Ellen Street and a New Church was built.
In 1972 a new Church was built and opened on Catherine Street.
In 1990 our Current church was completed on 17 Acres of property. 403 Chatham Street South.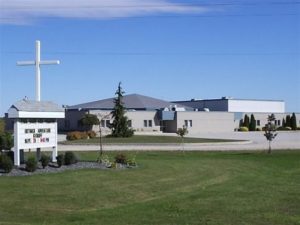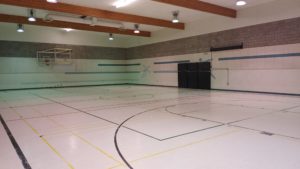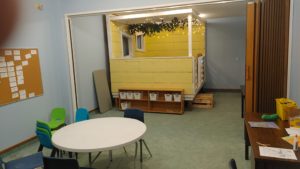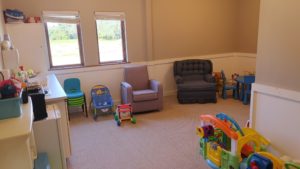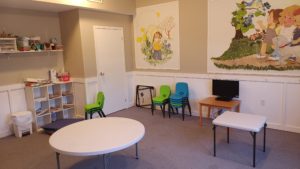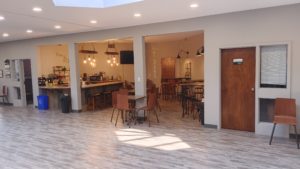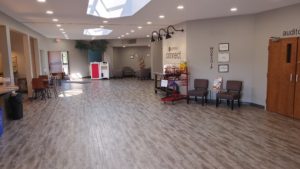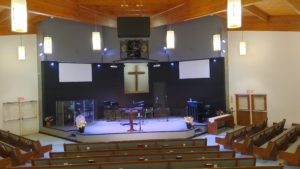 Ministries
Women's Ministry
Helping Hands/Food Pantry
Soaring Eagles Adult Fellowship Group
Monthly Prayer Meeting
Senior High Youth Ministry
Junior High Youth Ministry
Sunday Morning Bible Study
Tuesday Evening Home Group
Canada Day celebrations.
Church Prayer Chain
Host the meeting of local pastors on a weekly basis to pray for our community and for support.
Involved in Christmas Food Hampers/Christmas Food & Toy Drive (The Gift) with the local ministerial.
Demographics
There are 70 -80 adults on average attending a Sunday service at Glad Tidings.
In addition, there are an average of 15 children as well.
Approximately 50% of the adults are 60 and over.
Community Bio
Chatham-Kent is a single-tier municipality in Southwestern Ontario, Canada. It is mostly rural, and its population centres are Chatham, Wallaceburg, Tilbury, Blenheim, Ridgetown, Wheatley and Dresden.
Population: 105,529 (2017).
Nick name: Heart of the Golden Acres
The population of Blenheim is 4,487. In 2021 27.6% of the resident population in Blenheim were 65 or over compared with 19% in Canada. The median age was 50.4 years compared to 41.1 for all of Canada.
Industry
Blenheim is home to Rol-land Farms, Platinum Produce and Thompsons Ltd. Blenheim's Industrial Park and surrounding area house many employers. Blenheim and its surrounding region are home to a number of family farms, many being fruit farms.
Schools
Blenheim's elementary and secondary schools are under the control of two school boards, the Lambton Kent District School Board and the St. Clair Catholic District School Board. Both include French Immersion.
Elementary schools
Harwich-Raleigh Public School is the "rural" public school.
St. Anne Catholic School serves the rural community and the town.
W.J Baird is the in-town public school and offers Junior Kindergarten to Grade 8.
Secondary school
Blenheim District High School is the public high school in the town and is the heart and centre many community events.
Shopping, services, conveniences
Blenheim's slogan is "Experience Unique Shopping", referring to its selection of boutiques and specialty stores.
Also, Canadian Tire, Sobeys, Food Basics, Tim Horton's
In July, downtown businesses offer discounts during Ontario's longest running carnival-sidewalk sale, the Cherry Fest and Sidewalk Days.
Blenheim also hosts the Father's Day weekend for the Blenheim Classics Auto-show.
Other outdoor recreation opportunities can be found in Rondeau Provincial Park, or C.M. Wilson Conservation area.
Distance from major centres
Chatham – 20 Km
Windsor – 84 Km
London – 95 Km
Sports, recreation, outdoor activities in the community
Blenheim is home to a strong sports community.
The most popular sports team in Blenheim is the ice hockey Junior C hockey team the Blenheim Blades.
There are recreational sports teams in hockey, slow pitch baseball, curling.
Blenheim has a municipally operated indoor swimming pool, pickle ball courts, baseball diamonds and soccer field.
Blenheim also offers a variety of minor and competitive sports including:
Minor hockey
The minor soccer team is the Blenheim Blaze
Blenheim Golden Eagles Gymnastics Club
Blenheim & District Minor Baseball Association
The Blenheim Blast Swim Team
Blenheim Golden Acres Curling Club
Blenheim Youth Bowling
Blenheim Figure Skating Club
Dance Studio (2)
Privately owned Gym (3)
There are also two golf courses in Blenheim: Willow Ridge and Deer Run.