JOB DESCRIPTION HIGHLIGHTS
Corner Gospel Church is seeking:
A leader willing to be a part of the church family with regular contact and or
visitation. One who loves and will care for the entire congregation. A leader
willing to be known and involved in the surrounding community. To have
teaching and preaching abilities, along with a willingness to work in
harmony with each of the 5 board members and oversee all activities within
the church
LEADERSHIP EXPECTATIONS
Education: Flexible
Credentials: Preferred
Ministry Experience: Flexible
Giftings: Preaching, teaching and music
MISSION
To petition the Holy Spirit to motivate and empower us to demonstrate and reveal Jesus Christ and His saving Grace to the surrounding communities.
VISION
To experience and see the the results of allowing the Holy Spirits
motivational abilities and empowerment in us, to reap a harvest of souls for the Kingdom of God in the surrounding communities
CORE VALUES
Stay true to Jesus Christ and His Inspired Word.  To endeavour to live and walk in step with the Holy Spirit daily to know and do The Father's will.  To endeavour to trust the Lord at all times and in all circumstances knowing He is with us and His Holy Spirit empowerment will see us through, all to the Glory of God.
Our Story
The church was built and began in the late 1950's. It has since been a well known part of the community. The new building was built in 1999 across the road from the former church building.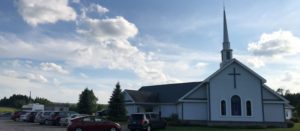 Ministries
Sunday Service
Prayer meetings
Bible Studies
Womens and Men's Ministries
Annual Kids – VBC
Nursery and Childrens Church
In School Club 4 Ministry
2 Worship teams (6 musicians all volunteers).
Staff and Key Leaders
Pastor – On staff who oversees all ministries and activities within the
church, 5 volunteer board members each with portfolios that direct each
ministry within the church.
Demographics
Members – 35, Winter attendance – 30-40, Summer attendance 100-200
50 % older members and adherents
45 % middle age members and adherents
5 % young children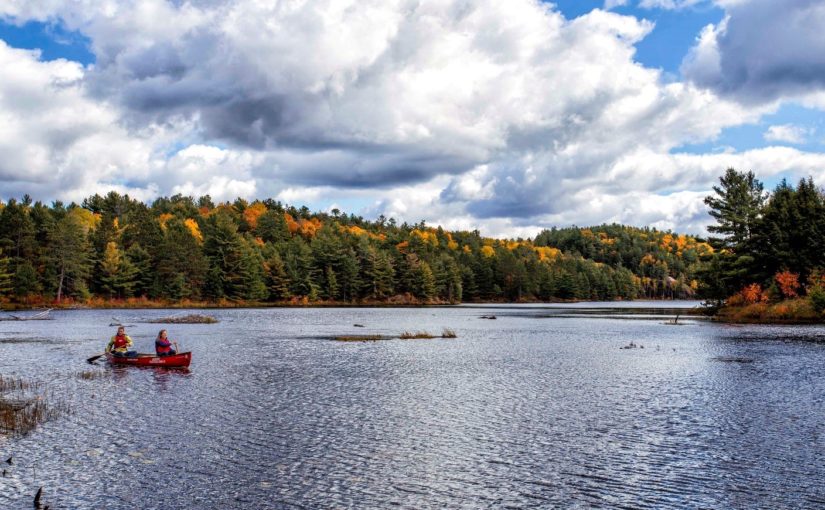 Community
Bio (Wikipedia)
Restoule is located south of Lake Nipissing, and north of Ontario's famous cottage country. Despite being north of this area, Restoule is a major centre for cottages, as is the entire Loring-Restoule region.  The largest nearby city is North Bay 65 kilometres by road northeast of Restoule.
Restoule is a 9 kilometre drive southeast of Restoule Provincial Park. There is only one way to get into Restoule, and that's on Highway 534 from the east. There's a secondary route from the west from Dokis territory and leads into town on Hawthorne Rd. Entering the village, one can see the main General Store off the highway on the right. The main centre of the community however can be found off Highway 534, across the Restoule River. On this side of the river, there is a Royal Canadian Legion (Branch #639), a Lion's Club, Community Centre, Outdoor Hockey Rink, Play structures, and a United Church.  The Pentecostal Corner Gospel Church is 5 km east of the village at the intersection of Hwys. 524 and 534. There are several housekeeping cottages, camps and lodges.
Cottages dot the shores of both Restoule Lake north of town and Commanda Lake south of town. Also dotting the rolling countryside are various farms. Most of all, the scenery is dominated by majestic forests on the Canadian Shield.
Restoule has broadband Internet access and cell phone service provided by Bell. As of August 2020, there is Fido/Rogers coverage (albeit 'roaming') in the area, including at nearby Restoule Provincial Park.
Schools
Nipissing Public, and Powasan Public school, Bused to local High school
in North Bay or Sundridge
Shopping, services, conveniences
Local general store and gas station, Butcher shop, Post Office, 2 Auto
repair garages, Marina, Community centre, fire hall with first responders,
Heli pad, Legion, Lions Club, 2 tourist resorts, Honey Farm,
Distance from Major Centers
70 km to North Bay
40 km to Powassan
Sports, recreation, outdoor activities in the community
Provincial Park, Ball diamond, outdoor rink, kids play park, government
dock and boat launch, snowmobiling and ATV, hiking trails, Cross country
skiing, Winter carnival, Santa Claus Parade, water recreation,