Precious in the sight of the Lord is the death of His saints – Psalm 116:15
Our most heartfelt condolences to the family and friends of those grieving.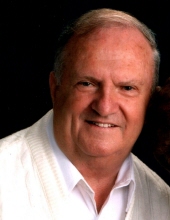 Rev. Charles Benn
Rev. Charles Kenneth Benn died peacefully with his loving family by his side at Matthew's House in Alliston on Wednesday, January 18, 2023 at the age of 88. He will be missed by his loving wife Esther, of 62 years and by their children Debra (Barry), Daniel (Trish), and Denise (Dave). A proud grandfather to Brandon, Cameron, Stephanie, Haillie, Stephen and Sharleigh. Visitation hours will be on Sunday, January 22, 2023 from 4-7pm at Peel Pentecostal Tabernacle, 2005 Countryside Drive, Brampton, Ontario. Funeral Service will be held on Monday, January 23 at 12:00 noon with visitation at 11:00 am before the service at the same location. In lieu of flowers a donation in his memory made to Matthew House would be greatly appreciated.
Charles's wife Esther and daughter and son-in-law, Debra and Barry Risto are credential holders with the Western Ontario District.  Barry serves as the lead Pastor of Peel Pentecostal Church in Brampton.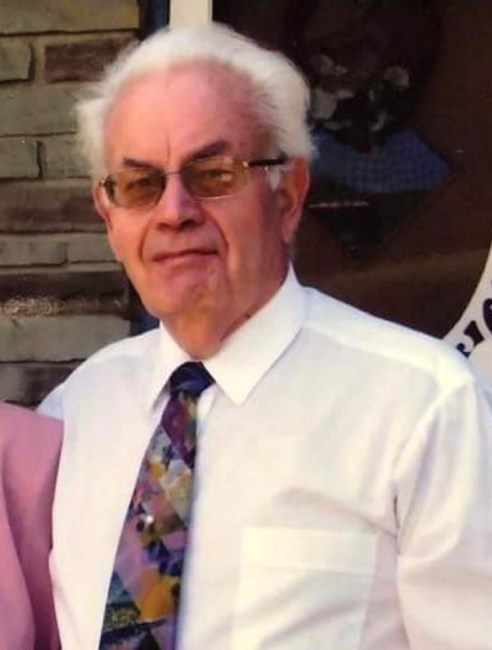 Mr. LaVerne Hurst
It is with sadness that we share the news of the passing of Mr. LaVerne Hurst
who passed away peacefully at Grand River Hospital on Tuesday, January 3, 2023 at the age of 91 years
Beloved husband of Stella (née Bewick) Hurst for 71 years. Dear father of Linda Gibson (Graham), Debbie Carter (Andrew), and Renée MacDonald (Mark). Loved grandfather of David (Rylee) and Matt (Tianna). Also remembered by his many nieces and nephews. Predeceased by his sisters Arlene Horst (Dennis) and Helen Pfeiffer (Harold), and his parents John and Margaret Hurst. The family would like to express their sincere thanks to the wonderful caregivers attending our Dad while he was at home, especially Dwayne from C.B.I. Also, a special thank you to our neighbours Raj and Lisa who have been so supportive during this time.
LaVerne's family will receive relatives and friends at Westmount Memorial Celebration Centre, 1001 Ottawa St. S., Kitchener, (519-743-8900), on Saturday, January 7, 2023, from 10:30 – 11:15 a.m., where the funeral service will be held in the chapel at 11:30 a.m., with Rev. Tracy Dunham officiating. Interment in Doon Presbyterian Cemetery. In lieu of flowers, memorial donations would be appreciated to Freedom in Christ Pentecostal Assembly – Missions Fund, 1643 Bleams Rd., Kitchener, ON N2E 3X8.
           Online condolences at www.westmountfuneralchapel.com
Mrs. Mary Ann Pearson
It is with sadness that we share the news of the passing of Mrs. Mary Ann
Pearson, who went home to be with her Saviour following an exceptional
18 year journey with brain cancer. Mary Ann is the beloved mother of Terri
(Nathan) Granville. Terri serves as Campus Pastor at Parkview Church in
Guelph, ON.
A visitation will take place on Tuesday December 13th, from 6-8pm, and
the funeral service will be held on December 14th at 11am, both will be at
the Brock & Visser Funeral home located at 845 Devonshire Ave, in
Woodstock, ON.  If desired, memorial contributions to the Arthur and Sonia Labatt Brain
Tumour Research Centre through the SickKids Foundation would be appreciated.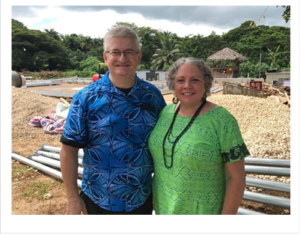 David Wood
It is with heavy hearts that we write to share the news of the sudden passing of one of our credential holders, David (Dave) Wood, on September 22, 2022. Dave ministered in B.C., Alberta, and Western Ontario, and deployed to Vanuatu as a PAOC global worker with Julie, his wife and life partner, in the summer of 2015. His passion for both Jesus and Vanuatu was contagious. Dave and Julie's leadership of the International Christian Church in Vanuatu in the South Pacific has led to impact around the world.
We are walking this journey with Julie, their daughter, Chelsea, and son-in-law, Armin, who are also global workers in Vanuatu. Their son, David, and his wife, Cay, who live in Edmonton, are travelling to Vanuatu for the funeral.
The funeral service will be held on Sunday, September 25, and live streamed at 9 a.m. (VUT) local time in Vanuatu through International Christian Church Port Vila Vanuatu. (For more information click International Christian Church Port Vila Vanuatu | Facebook). Dave will be laid to rest in his place of ministry. In lieu of flowers, the family kindly asks for support of the Port Vila Church Project that is under construction and which Dave was so passionate about (giving information here).    We invite you to pray with us for Julie and the family.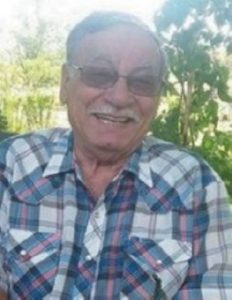 Vincenzo Laguda
Surrounded by the love of his family, Vincenzo passed into the arms of Jesus, on Wednesday, September 21st, 2022 in his 90th year, at the Welland Hospital. Most beloved husband of Maria for 70 wonderful years. Loving father of Betty (Kevin) Boyd and father in law of Ted Toth. Cherished Nonno of Stephen (Krista-Lee), Michael (Lisa) and Lisa (Greg) Zalewksi. Nonno to great grandchildren Tobie, Logan, Lucas and Ella. Predeceased by daughter Antonietta Toth. Vincenzo will be lovingly remembered by family, friends and all who knew him, including those who shared a tomato from the Laguda garden. The family will receive their friends at the H. L. Cudney Funeral Home, 241 West Main Street, Welland on Friday, September 23rd from 2 – 4 and 6 – 8 p.m. A service to celebrate his life will be held at Faith Welland, 380 South Pelham Road, Welland on Saturday, September 24th at 11 o'clock. Entombment to follow in Pleasantview Cemetery. The service will be live-streamed via the Faith Welland (Faith Tabernacle) Facebook page. If desired, donations in Vincenzo's memory can be made to Faith Welland Church and the Heart and Stroke Foundation.
Vincenzo's daughter, Betty Boyd, is a credential holder with WOD and is on staff at Faith Welland.
Online condolences available at www.cudneyfuneralhome.com.
Rev. Glendon Lee Adams
On September 19th, 2022, in his 84th year, Rev. Glendon Lee Adams made the transition from his earthly home to his heavenly home with His Lord and Saviour.  He spent many years in the service on the Pentecostal Assemblies of Canada, pastoring churches in Moosonee, Charlton, Manitoulin, Kirkland Lake and Midland.  He is survived by his loving wife, Grace, of 61 years, his children Barb, Dawn (Tom), Joy Josiah (Caitlin), Lara (Wes), Sophia, Emma, Gabriella, Annalia, and Savannah.
Please join the family for visitation at River of Life Pentecostal Church, Midland, Ontario, Thursday, September 22nd from 7-9pm and also the celebration of life on Friday, September 23rd at 11am at River of Life, with a reception to follow.
Rev. Evelyn Meekis
On September 13, 2022 Pastor Evelyn Meekis passed into the Presence of her Lord while in Sioux Lookout where she spent the past two years. Her funeral will be Saturday September 17.
Evelyn was a widow for many years having lost her husband at a young age. She served faithfully as the Church Treasurer at Pentecostal Harvest Church in Deer Lake for years before becoming the senior pastor where she faithfully served the Lord until 2020 when, due to health reasons, she was unable to continue to fulfill her pastoral duties. Evelyn was elected as Chief of Deer Lake First Nation community in the mid 2000's and served as the Chief with integrity and strength of character. She often traveled to neighbouring communities to assist other churches with weddings and funerals. She was often heard fearlessly proclaiming the Gospel on the local radio station in Red Lake.
She was known and respected in the community of Deer Lake as a leader who was honest and someone who could be trusted. She was a woman of her word who led both her church and her community with a strong sense of right and wrong.
She leaves behind a number of children, grandchildren and many friends.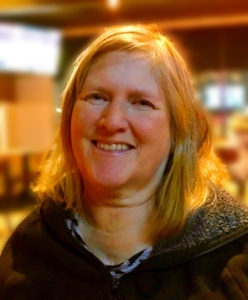 Brenda Price (Pinder)
January 16, 1971 ~ September 9, 2022
Brenda Price passed peacefully into the arms of her Lord and Saviour, Jesus Christ on Sept. 9th, 2022, at home at the age of 51. She was predeceased by her Dad Gerald Pinder, sister Kimberly and Nana Jesse Merle Hale.
She leaves to mourn in her passing, her loving husband Dwight of 24 years, cherished children Jonathan (Jessica), David, Joshua, Michael (Kelsey) and Lindsey (Gabriel), Her Mom Yvonne (Michael), Her parents in law, David and Emily Price, sister and brother-in-law Karen and Steve McNamara, brother and sister-in-law Gerald and Wendy Jaeger. brother and sister-in-law Darryl and Cathy Price, and sister-in-law Natasha. Also left to mourn are her nieces and nephews Kathleen (Matthew), Jesse (Marissa), Victoria (Jerome), Her great nieces and nephews James, Theodore, Brielle and Isaiah.
Brenda was a loving Mom and wife, she lived life with the fullest joy, always laughing and smiling. She served alongside her husband Dwight for many years in ministry and it's hard to fathom how many lives she has impacted. She was an encourager of the highest regard, she never quit in spite of her many health challenges. Always loving and caring unconditionally.
Special thanks to the Pastors, staff, and congregation of Hiway Church where Brenda and Dwight faithfully served for the last 5 years. Your love and support will never be forgotten! She will be greatly missed by all who loved and knew her.
The wake at 7pm on Wednesday Sept. 14th and the celebration of life at 2pm on Thursday Sept. 15th, will be held at Hiway Church 50 Anne St. N., Barrie, ON L4N 2B6, followed by an interment at Barrie Union Cemetery, 338 Sunnidale Rd., Barrie, ON, L4M 4S4
If you are unable to join us for service time, please feel welcomed to watch via livestream at hiwaychurch.org/live or on Hiway Church's Facebook page.
Click here for more information.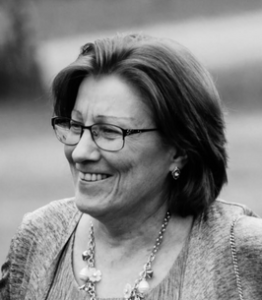 Janet Roberta Rosati (Duncan)
1954-2022
Passed away peacefully surrounded by her family at St. Joseph's Hospital, on Tuesday, July 19, 2022, at the age of 68. Born in Winnipeg Manitoba to loving parents Gerald and Roberta Duncan. Janet has been reunited with the love of her life, Vincenzo 'Vince' Rosati, whom she was lovingly married to for 34 years before his passing in 2019.
Forever in the hearts of her children Marie (Rick)Ranalli, and Carlo (Madison) Rosati. Beloved sister of Susan (Tony) Szelei, Richard Duncan (predeceased), Robert (Allison) Duncan, and Laurie (Fernando Pinho) Duncan. Sister-in-law of Gioia (Mario) DeRenzis and Cherubina (Enzo) Russo. Cherished niece of Doreen Valente. Always remembered by her many nieces and nephews. Janet may have left us, but she lives on in the stories and memories of all those she touched in life.
As per Janet's wishes and that of her family, a private service will take place on Monday, July 25, 2022. If desired, memorial contributions to St. Josephs Healthcare Hamilton Foundation would be sincerely appreciated by the family.
Arrangements entrusted to Smith's Funeral Home, Burlington, 905-632-3333.
Janet is the mother of Carlo Rosati, Assistant Pastor at Bethel Church in Stratford and a Western Ontario District credential holder.
Gwendolyn May Bronson
It is with sorrow and joy that we share the news that our mother/ grandmother Gwendolyn May Bronson has gone to be with her Lord. Diagnosed with Vascular Dementia and Alzheimer's nearly 8 years ago she trusted the Lord to carry her through. She lived a life of kindness, love and compassion to all who knew her.
Gwen is the Grandmother of Jayson Bronson, lead pastor of Longlac Pentecostal Assembly.
Bruce William Fess
It is with sadness mixed with much joy that we share the news that our father / grandfather Bruce William Fess passed from this life to the next.  We rejoice in the blessed hope of eternal life and the certainty that one day we will all be reunited in heaven.
Bruce is the father of Garry Fess, lead pastor of Royal View Church London.  He is also the grandfather of Andrew, Michael and Laura (Young), who are all credential holders with the Western Ontario District.
Muriel Sykes
It is with joy and sadness that Muriel Sykes has died. Along with her husband Rev. Edward(Ted) S. Oakey, she ministered in numerous churches: The early days of Abundant Life Assembly, Toronto, when located on Lippencott St., Blenheim, Calvary Assembly on Dundas, in Toronto, Ingersoll, Morristown Tennessee, & Walkerton. In retirement, she loved being part of Strathroy, Calvary Pentecostal Church and the early days of Glad Tidings Assembly, London, then assisting her son in the early days New Hamburg. After being widowed, and then marrying Arthur Sykes, of Hamilton, she loved serving at Bethe Gospel Tabernacle. Throughout the years she was a faithful Braeside Camp supporter, there every year in a cottage or trailer, loving every minute. Her cheerful disposition and Christ-like spirit endeared her to everyone she met. She had given her life to Jesus at 15 years old, in Birmingham England and never looked back. Eighty five years she served her Lord!  Click here for Obituary
Rev. Dr. Garry Eugene Milley
I'm deeply saddened to share that, Garry, the love of my life for over 47 years passed away in his sleep on Friday morning May 13, 2022. Garry and I met at Camp Emmanuel Newfoundland in the summer of 1973, where Garry was volunteering at the boy's dorm. Garry saw me at the tuck shop and asked me to go for a walk. Garry always said that he told his mom he knew I was the girl he was going to marry once he put his hand in mine. We were together ever since.
Garry came to Bible College at EPBC in Peterborough 1973 for the second semester. Garry left Bible College when I graduated and was asked to serve as the first full-time Chaplin at Memorial University in St. John's, and we marred in 1976.
Words do not capture the sadness that I feel, but I know Garry loved me, his family, and the Lord with all his heart. Garry, also known as Dad and Papa, will be dearly missed. I have copied his obituary below that contains information about service arrangements.
MILLEY – Rev. Dr. Garry Eugene of St Thomas passed away unexpectedly at his home on Friday, May 13, 2022 at the age of 70. Beloved husband of Christine Louise Milley (nee Tilley). Garry is survived by his children Erika Dawn Massimi (Jonathan) of Kitchener, Andrew Augustus Clarke Milley (Crystal) of St John's, NL, and Philip Alexander Seth Milley (Gwenyth) of Elmira; grandchildren Samuel, Silas and Eloise Massimi, Sophia and Ethan Milley and Adelaide Milley. Sadly missed by his mother Aletha Ricketts (late Herbert) and siblings David Milley (late Donna), Graham Milley (Karen) and Elaina Jones (late Michael) and many nieces, nephews and extended family. Predeceased by his father Eric Reginald Milley.
Garry loved his wife, family, and treasured his grandchildren who were his pride and joy. In addition to being a husband, father and grandfather, Garry will be remembered as a gentle and generous man of God lacking in prejudice, a proud Newfoundlander, a pastor, photographer, and teacher who deeply loved others and who treated even strangers as family. He is cherished by his many family members, friends and students who are spread out around the globe.
Arrangements entrusted to the Shawn Jackson Funeral Home, 31 Elgin Street, St. Thomas (519-631-0570). Visitation will be held at LifeHouse St Thomas, 144 Wellington Street, St Thomas on Saturday, May 21, 2022 from 12:00 – 2:00 p.m. with the service held at 2:00 p.m. A scholarship fund will be established in Garry's memory to support the students of the Theological Seminaries in L'viv and Korosten, Ukraine. Donations are greatly appreciated and can be made to The Master's Foundation: www.mastersfoundation.org.
Personal condolences to the family can be made at sjfh.ca
Out of respect for the health of others, the family requests that masks be worn during the visitation and service to allow all to attend in-person
Rev. Lynn and Rev. Ruth Pinkston
Lynn and Ruth joyfully laboured together here on earth. Ministering side by side. Whether in official positions or as volunteers they invested in people and therefore into the kingdom of God. Even when Ruth was struggling with dementia she would often be found sitting with her eyes closed hands raised praying in tongues. Lynn was always quick to share God's love to those who cared for them in the nursing home.
Lynn, less than 48 hours before his death, prioritized the spiritual need of his care giver over his own physical needs, and prayed with her. Sunday, before he died he told the nurse "I am going home." When the nurse returned minutes later on May 8, 2022 he had entered the presence of the Lord.
Ruth joined Lynn, the love of her life, and entered the presence of the Lord on May 11, 2022, surrounded by her daughters, as they sang her into the kingdom.
Our thoughts and prayers are with the Pinkston family.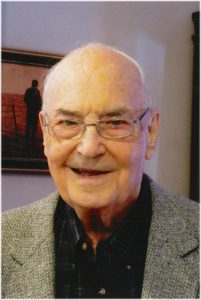 PINKSTON, Rev Lynn Wesley –
On May 8th, 2022 Lynn died peacefully and entered the presence of his Saviour.  Predeceasing Ruth (nee Blair) his wife of 68 years, leaving behind his children Sharon (Arlen) Molyneaux, John (Linda) Pinkston, Mary Pinkston, his grandchildren David (Dana) Molyneaux, Jonathan (Lauren) Molyneaux, Benjamin Molyneaux, Nathan (Jasmine) Molyneaux, Stephen Molyneaux, Joshua (Hiesha) Pinkston, Katie Pinkston and his great grandchildren Wesley, Selah, Joseph, Ezra, Micah, Rose, Wyatt, and Braxton.
At age 6 he committed his life to Christ and that became his life passion. Following graduation from Central Bible college in Springfield Missouri, he immigrated to Canada. He pastored churches in Walkerton, Collingwood, Woodstock, Midland, Guelph, and Brantford.  In addition, he was administrator of Shepherd Lodge in Agincourt, worked in the Stewardship department for Every Home for Christ and iterant pastoring in several churches.
His love for people was evident with everyone he met. His kind, compassionate pastoral heart impacted many people. He had a special skill in ministering to individuals in their time of need. The family would like to recognize the staff at Riverside Glen Eramosa neighbourhood for the care given to Lynn and the family.
Visitation will be held Monday May 16th 2-4pm & 6-8pm and Tuesday May 17th from 10-11am at Parkview Church, 89 Speedvale Avenue East, Guelph.
Day of celebration of a life well lived, will be held on T uesday May 17th at 11:00am at Parkview Church. Guests may attend remotely by using this link. Arrangements entrusted to the WALL-CUSTANCE FUNERAL HOME & CHAPEL 519-822-0051 / www.wallcustance.com.
Please email your story of the impact Lynn has made on your life to: mary.pinkston@sim.org
Donations can be made in their memory to Teen Challenge.
 A tree will be planted in memory of Lynn W. Pinkston in the Wall-Custance Memorial Forest.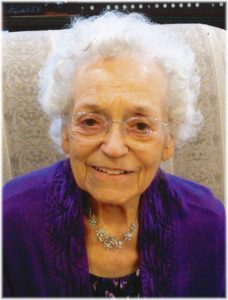 Rev. Ruth Pinkston (Blair)
On May 11,2022 Ruth died peacefully with her daughters at her side just three days after her beloved husband Lynn of 68 years died, entering the presence of the Lord. She leaves behind children Sharon (Arlen) Molyneaux, John (Linda) Pinkston and Mary Pinkston. Grandchildren David (Dana) Molyneaux, Jonathan (Lauren), Molyneaux, Benjamin Molyneaux, Nathan (Jasmine) Molyneaux and Stephen Molyneaux, Josh (Hiesha) Pinkston and Katie Pinkston. Great Grandchildren Wesley, Selah, Joseph, Ezra, Micah, Rose, Wyatt and Braxton.
As a young child Ruth accepted Jesus as her Lord and Saviour. Her burden to minister to women was a catalyst to begin Women's Day for God and she was actively involved with Women's Aglow and Women's Ministry of the PAOC. She worked along side her husband as they ministered to their congregations and in the community.  Ruth touched many lives with a message of hope and encouragement. She was a woman of faith and vision, as well as a skilled expositor of the scripture. She will always be remembered for her love for God, her family and infectious laugh.
Special thanks to the staff at Riverside Glen Eramosa neighbourhood for their care they gave to Ruth and her family.
Visitation Monday May 16, 2022 from 2-4 pm & 6-8 pm and Tuesday May 17 from 10-11 am at Parkview Church, 89 Speedvale Avenue East, Guelph.
Day of celebration of a life well lived, will be held at Parkview Church on Tuesday May 17 at 11 am. Guests may attend remotely by using this link. Arrangements entrusted to WALL_CUSTANCE FUNERAL HOME & CHAPEL 519-822-0051/www.wallcustance.com.
Please email your story of the impact Ruth has made on your life to: mary.pinkston@sim.org
Donations can be made in their memory to Teen Challenge.
A tree will be planted in memory of Ruth L. Pinkston in the Wall-Custance Memorial Forest.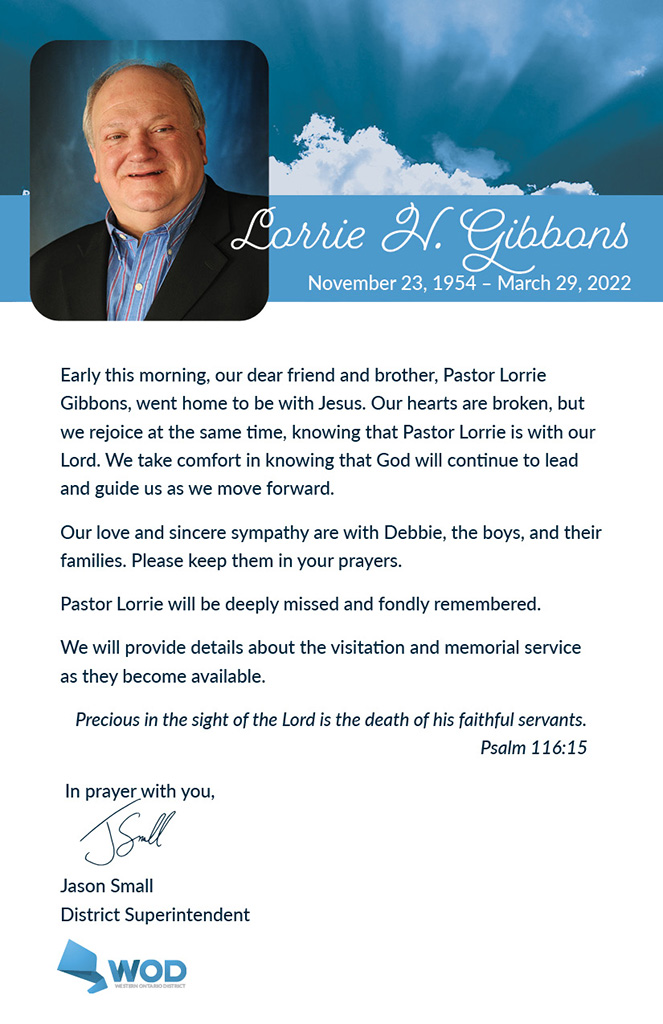 WAYNE KNOX
Passed away peacefully with his family by his side on April 4, 2022, at the age of 76. Loving husband of Jyl, loving father of Julia (Daniel), Hilary (Curtis), David (Amy), and Laura (Robin). Beloved grandfather of Evelyn, Morgan, Dina, Maxime, Kai, Lydia, Abigail, Silas, Charlotte, and Levi. Loving brother and uncle of Barbara Sharp (Howard) and family and Audrey Bajus (Walter) and family.
In lieu of flowers donations can be made to
LIFT Church
.
A service of celebration and remembrance will be held at Gateway Church (15 Haldimand 66, Caledonia) on Saturday, April 9th at 1pm
Wayne was the father of Laura Wallar and father-in-law to Robin Wallar.  Laura and Robin are Lead Pastors of Lift Church, Hamilton and WOD Credential Holders.  More Information can be found
HERE.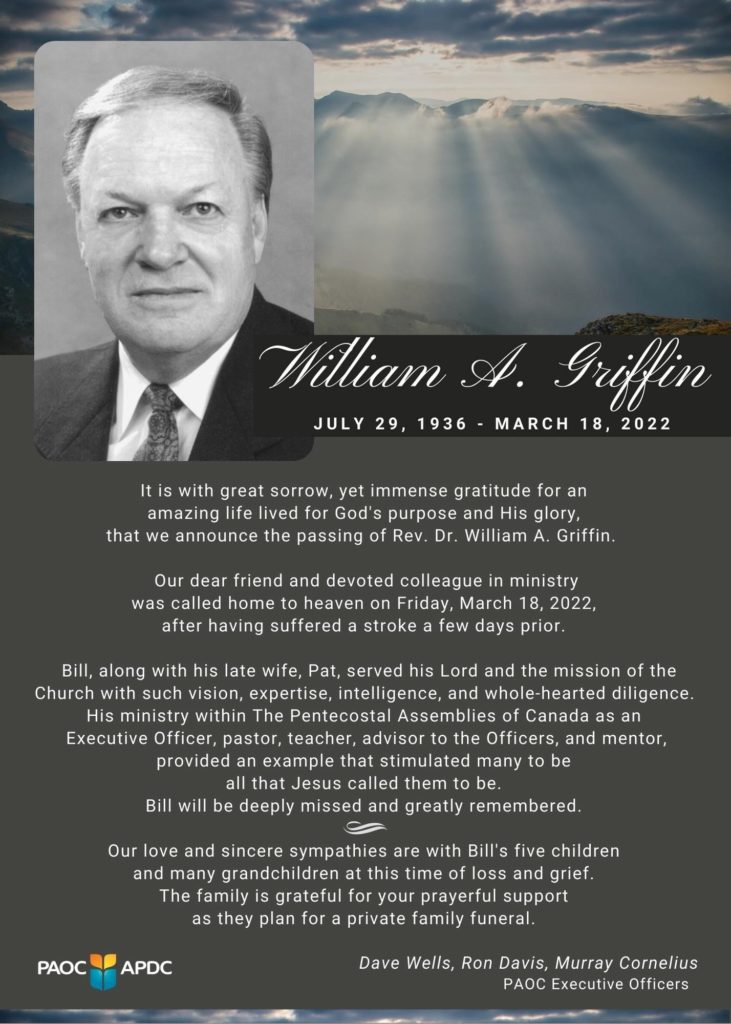 REV. BRUCE DOUGLAS SCHWINDT
Rev. Bruce Schwindt went to be with his Lord and Saviour on Wednesday, February 23, 2022, at the age of 80.
Bruce was a faithful and loved pastor for over 36 years in the Western Ontario District, pastoring at Faith Tabernacle, Welland and Evangel Church, Brantford.
A memorial service will be held on Monday, March 28 at 2:00 p.m. at New Life Pentecostal Assembly
85 Clench Avenue, Brantford, ON  with visitation preceding at 1:00 p.m. The service will also be live-streamed.
Donations in Pastor Schwindt's memory can be made to either:
or the Alzheimer's Society of Canada.
Bruce's obituary and more information can be found by clicking HERE.
Please pray that the Lord's peace and strength will be with the family during this time.