Lead Pastor – Calvary Pentecostal Church
Community: Wawa, ON
Position Hiring: Lead Pastor
Website: calvarychurchwawa.ca
Instagram: @calvarywawa
JOB DESCRIPTION HIGHLIGHTS
Calvary Pentecostal Church is seeking:
Calvary Pentecostal Church is seeking a leader with experience in a small
church setting who understands the dynamics of small town northern
Ontario. The candidate we are seeking must have relatable experience in
community outreach with a focus in youth ministry. The successful
candidate must have a demonstrated ability to manage workload and family
life, be able to establish and maintain boundaries where necessary, and
lean on others for help when required. Ability to lead worship is also an asset.
LEADERSHIP EXPECTATIONS
Credentials: Active PAOC credentials, or ability to become credentialed
Giftings: Musical, and ability to work with all ages
MISSION
Your Community Living Life with Jesus!
To bring people to Jesus and membership in his family. Develop them to Christ-like maturity, and equip them for their ministry in the church and life mission in the world, in order to magnify God's name.
VISION
To build a great community, renewed and redeemed by a gospel
movement, by being a church for the town of Wawa that labors to help people navigate through the hurt of life to serving the kingdom of God where we advance the gospel throughout our community and beyond.
CORE VALUES
We believe that He was the Son of God, and that He meant what He said to His disciples, "I have come that you may have life, and have life abundant". We live our lives by taking Him at His Word.
Our Story
Calvary Pentecostal Church was planted in 1952 by Mildred Rosenke and Miss Freida Phillips along with a group of students who served in the community. In the beginning, Sunday services were held in the recreation room of "Number 5 Bunkhouse" at the Helen Mine. Outdoor services were held on Saturday evenings as weather permitted. Services would eventually move into the community at a local school as well as the Lion's
club hall.
In 1955, Rev. John E. Scarr took up duties as the first pastor of Calvary Church in Wawa. For nearly 70 years, staff and members of Calvary Pentecostal Church have served the community of Wawa and surrounding area with ministries for all ages. As a result, many have come to Christ over the years and seeds have also been planted in many hearts.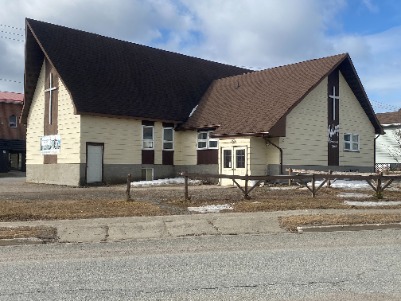 Ministries
Drop Zone Youth – Grades 4-8 (weekly during school year)
Mountainview Senior Ministry – (weekly)
Michipicoten First Nation Service – Sunday evenings
Praise and prayer – Tuesday evenings
1-2 small group ministries
Demographics
Approximately 20 members along with 10-15 non-members who attend regularly.
The Congregation is largely made up of those over the age of 65. There are 2-3 families with children that attend regularly. Many of the seniors that attend are women who's spouses do not attend.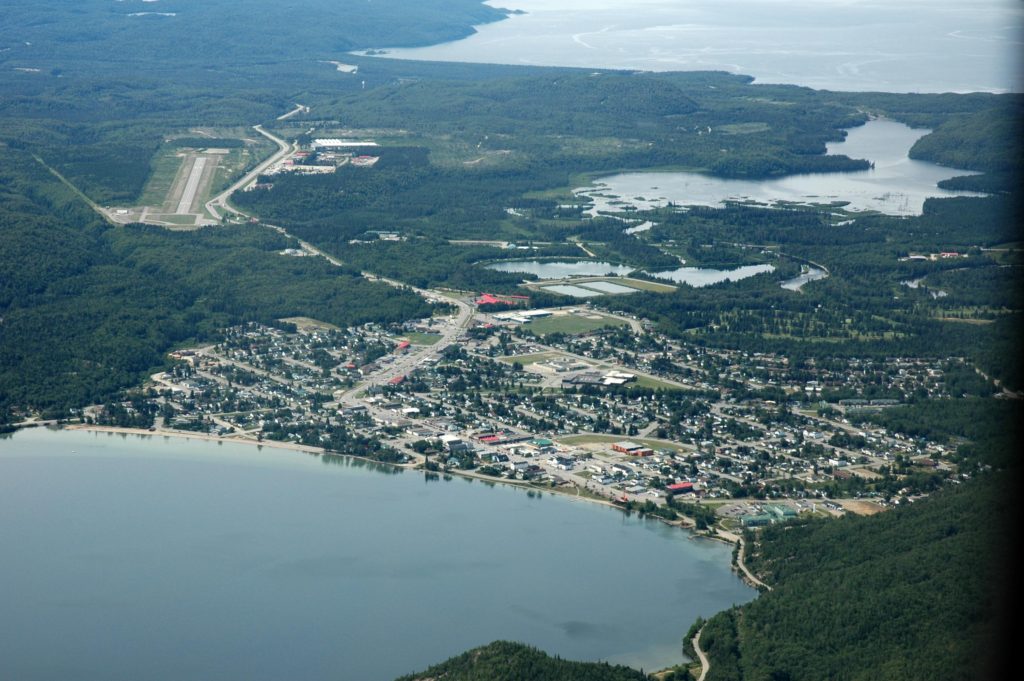 Community
Bio
According to data from the 2021 Census, approximately 62% of the population of Wawa is between 15 and 64 years of age. Approximately one quarter of the population is over the age of 65. Approximately 16% of the population is between the ages of 0-14.
Michipicoten First Nation is a small Indigenous community approximately 25 km from Wawa with a population of between 65-100. In addition to the significant Indigenous population, there is also a significant francophone population within Wawa and surrounding area.
The community is seeing a steady increase in immigrants moving into town currently.
Industry
Although Wawa doesn't have any industry within town limits, there are numerous gold mines in the surrounding area as well as a siding mill which is slated to open in 2025. '
Tourism (mainly summer) also contributes to the local economy.
Schools
There are are 5 schools in Wawa. French Catholic (JK-12), French
Immersion Catholic (JK-8), English Public Elementary (JK-8), English Public High School, French Public (JK-8)
Shopping, services, conveniences
Independent Grocer, Canadian Tire, Home Hardware, The Brick, Tim Hortons, RBC, Northern Credit Union, Circle K, 3 gas stations, 8-10 motels, Hospital w/ family health clinic, OPP Detachment, EMS Base, Post Office, multiple restaurants.
Distance from major centres
Sault Ste Marie is approximately 240 km south of Wawa with Timmins being the next closest centre approximately 340 km to the east.
Sports, recreation, outdoor activities in the community
Wawa has a well established minor hockey program, dance program, golf course, hiking/snowshoeing trails and beaches. During the summer, there are world class beaches and scenery within 10 minutes of town on Lake Superior. There are fly-in fishing outfitters on Wawa Lake at the edge of town as well as Naturally Superior Adventures which provides the opportunity for kayak/canoe/paddle boarding excursions on Lake Superior.
The town of Wawa itself sits on the crystal clear shores of Wawa Lake which has a boardwalk and two separate beaches available for use during the summer months.
Lake Superior Provincial Park is a short drive down Highway 17 south of Wawa. The park contains dozens of well maintained day-use areas, hiking trails and breathtaking scenery. There are also several locally maintained snowshoe trails that are available for free throughout the winter months.
Wawa is known for its vast number of lakes to fish in all seasons. In the summer, you'll find the Wawa Salmon Derby and in the winter, the annual Wawa Ice Fishing Derby draws upwards of 1500 people to town.
In the winter, Wawa is a "go-to" place for avid snowmobilers due to the lake effect snowfall that we receive. OFSC trails can link you to numerous communities along the Highway 11 corridor and beyond. If backcountry snowmobiling is more your style, we have areas for that too!